11 Apr

Torfhús Retreat Is A New Reason To Escape To Iceland

Looking for something unique to experience to disconnect from your busy life?

Torfhús Retreat is launching this April and is a new hotel and retreat experience in South Iceland.
Even though Icelandic air travel was hit recently, airline companies are stepping up and bringing more flights to the fascinating and scenic country. With the scenic beauty of Iceland attracting thousands to the area, Torfhús Retreat is that added experience that is a relaxing way to bring Iceland's best qualities just outside your cabin.
Torfhús Retreat's booking engine is open and is now booking for the year.
Accommodation starts on May 15, 2019, just in time for a late spring launch.
If you see by the pictures, you really get to enjoy a nice, connected experience from nature at your doorstep. It brings a full retreat setting, but also provides options for socializing through common spaces.
I love the look of these cabins, especially with the grass roof design.
The design of these rooms is inspired by an Icelandic Viking farm at Stöng. The name of the retreat representing a traditional 'torfhouse', a house made out of stone, wood, and turf.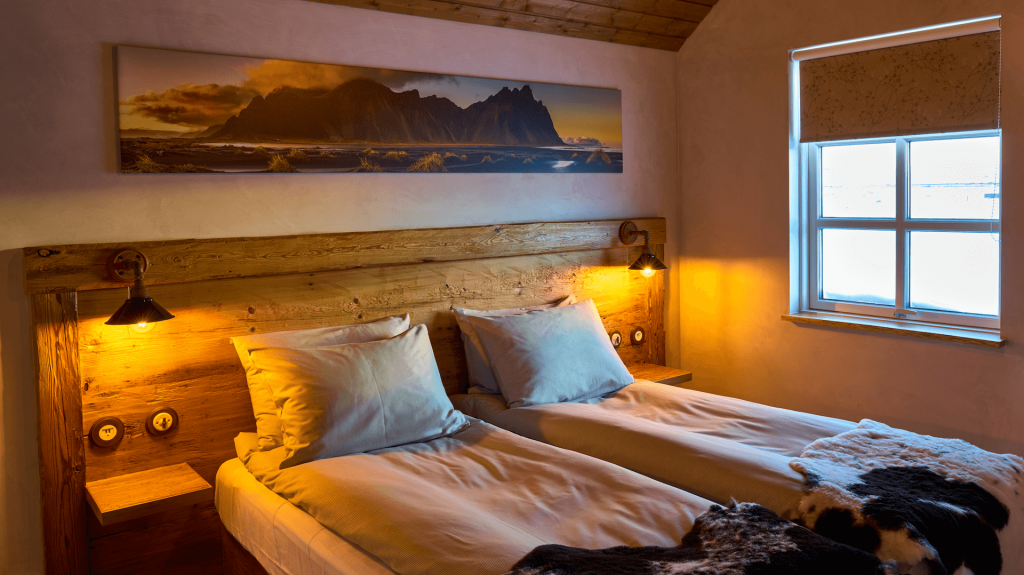 When it comes to the activities, it's really focused on nature and it's scenic surroundings that lie steps away from the property. Whether it's hiking and walking to multiple waterfalls, enjoying the fresh air, helicopter sightseeing or strapping up to glacier climb, it's about getting back to nature.
You can also enjoy some horseriding on some of the most purebred horses in the world.
Torfhús Retreat focuses on being as natural as possible, so they often speak about their sustainable practices on their website. Their goal is to produce zero waste on the property and the energy system used to power everything is completely sustainable.
The Bottom Line
Whether it's a digital detox, a break from the modern hustle and bustle or to have a very relaxed and natural experience in Iceland, Torfhús Retreat brings those focuses to the forefront. Next time we are in Iceland, it's going to be something we visit and enjoy. Currently, prices are starting at 1,150 EUR per night with a minimum two-night stay for both standard and non-refundable rates.
For more information and to book your torfhouse at Torfhús Retreat, be sure to visit their website.
Read more World LXRY: